Foreign guests from MODA HOLDINGS and TFLUX visited Songuo Motors.
On Nov.26th, MOHAMADOU DABO, chairman of MODA HOLDINGS and YI SANG KI, general manager of TFLUX and PM of SONGUO overseas market came to Yucheng and carried out business negotiation on the projects of new material and new technology.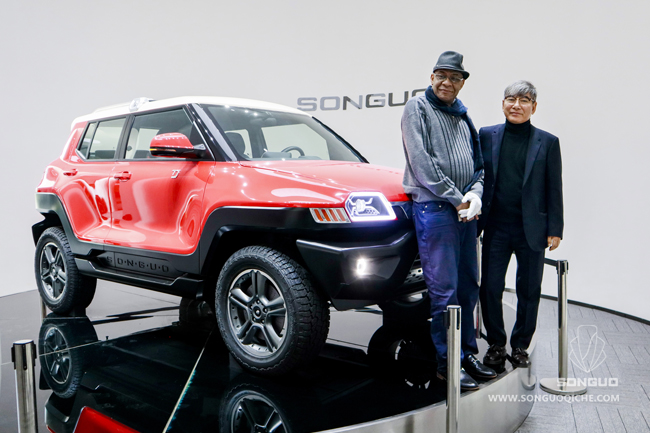 Founded in 1980s, MODA HOLDINGS mainly involved in IT and automotive. And it has expanded its business in engineering and construction, logistics, petroleum, pipeline, port development, finance and investment in the last thirty years. And its diversified business network are And its business network has also been diversified in neighboring countries like Nigeria, Chad also in Europe and Asia. And Doctor DABO obtained Lifetime Achievement Awards from Barack Obama in 2016.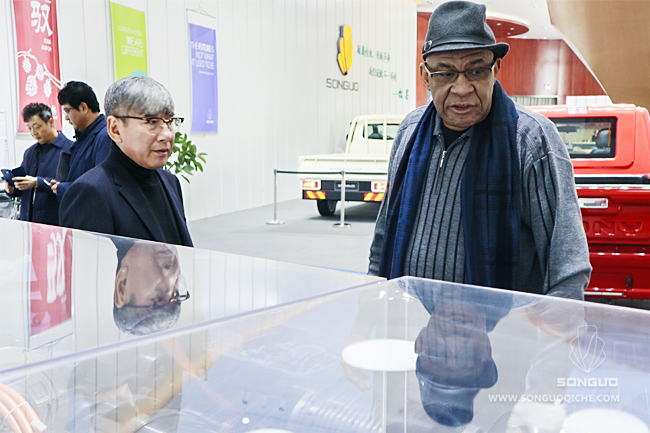 Chairman Zhou and CEO SHIN warmly received Doctor DABO and Mr. YI, and welcomed on the cooperative projects which will soon be landed in Africa, Middle East and European regions. Doctor DABO spoke highly of SONGUO's global layout, designing concept, technology innovation overthrowing the traditional auto industry and looked forward to the future development of Songuo Motors.
Songuo Motors and MODA HOLDINGS have signed the relevant agreement on the overseas cooperation on new material and new energy.