Provincial Development and Reform Commission on-site supervision of the resumption of the Songuo Motors Project
In the afternoon of March 3, Zhang Zhongying, chief engineer of the Provincial Development and Reform Commission, accompanied by Sun Baoyong, Deputy Secretary of the Party Leadership Group of the Dezhou Development and Reform Commission and Director of the Kinetic Energy Conversion Guarantee Center, came to the Yucheng to see major construction projects in 2020, such as Songuo Motors, and the provincial "Double-Investment " "Double-Recruitment" key contracted projects started and resumed.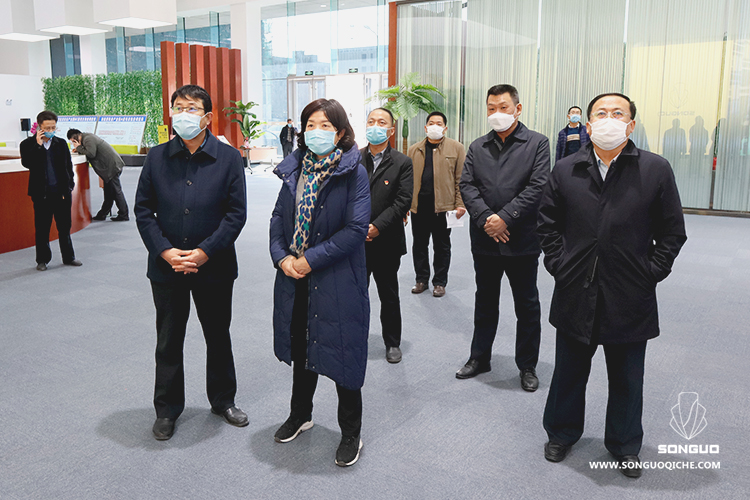 The Provincial Development and Reform Commission's supervision team visited the new energy equipment industry complex to investigate the progress of the Songuo project, learn more about the progress of the construction in progress and the future plan of the plant, and focus on supervising the project's resumption and the actual problems that need to be resolved before resuming work.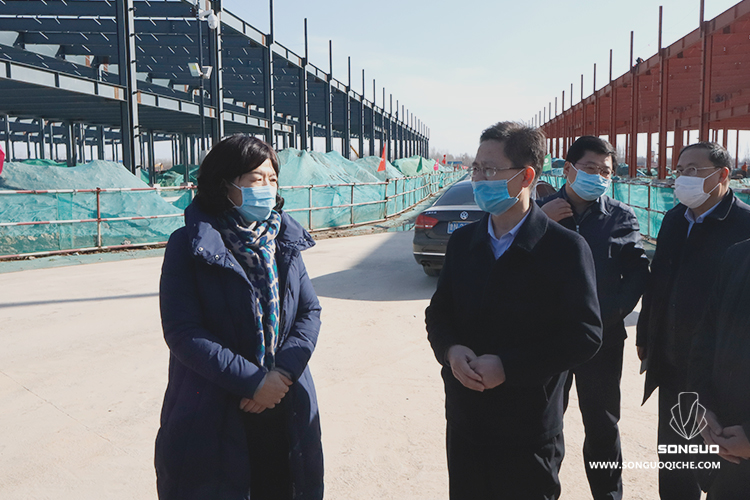 As a key construction project of Yucheng, the Songuo New Energy Vehicle Project has achieved great results with the strong support and attention of the Municipal Party Committee and Municipal Government. At present, the project is at an important key point. We must do a good job in scientific epidemic prevention, and resolutely build an epidemic prevention and control line; we must also reverse the construction period and plan the battle to ensure that it can be completed and put into operation as soon as possible.

Wang Jianguo, leader of Yucheng, Wang Zhiyong and Wu Yanguo, leaders of high-tech zone and Yang Xiaohui and Peng Liguo, leaders of the Development and Reform Bureau, accompanied the activity.