Transformation and Promotion Committee of the Association of Taiwan Investment Enterprises on the Mainland Inspects SONGUO Motors
On October 24th, a group of 7 people from the National Taiwan Enterprises Alliance Transformation and Promotion Committee, under the leadership of Deputy Secretary-General Wu Mingxiang, came to Yucheng for a visit.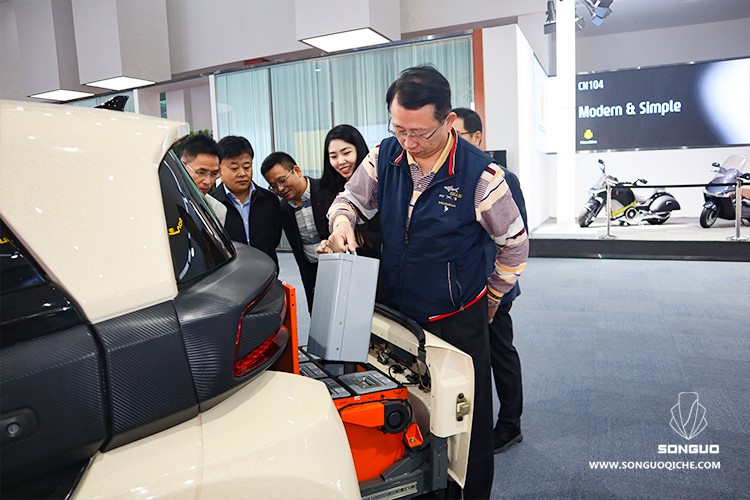 At the Songuo Industrial Complex Exhibition Center, Zheng Chunyuan, vice president of Songuo Motors, warmly received the committee and gave a detailed introduction to the Songuo industry planning, project construction progress and production plan.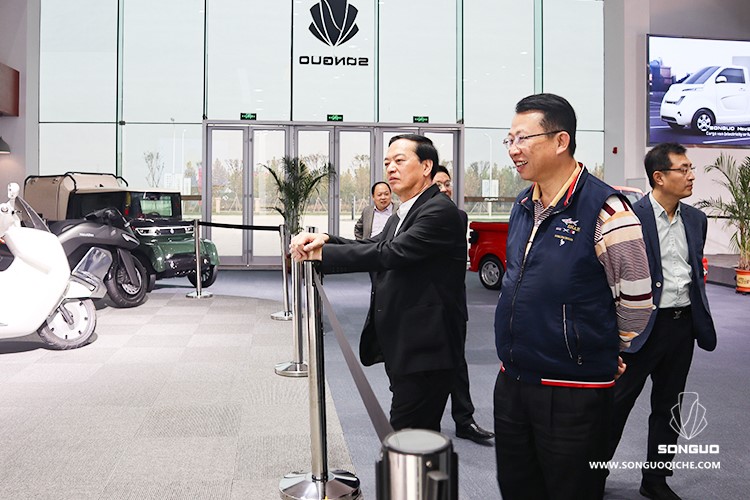 The committee watched a number of new energy vehicles on display in the exhibition hall. The unique production process of Songuo, the unique convenient intelligent battery swapping system, etc., were unanimously appreciated by the guests.
Liu Honggui and Cui Limin, leaders of the city, accompanied the visit.