On the afternoon of March 11, Liu Qiang, Deputy Governor of Shandong Province, led the investigation team, accompanied by Yang Hongtao, the Deputy Secretary of the Dezhou Municipal Committee and Mayor, and Zhang Anmin, member of the Standing Committee of the Dezhou Municipal Committee, Secretary-General, Secretary of the Yucheng Municipal Committee, and Teng Haiqiang, Deputy Secretary of the Yucheng Municipal Party Committee and Mayor, to investigate Songuo Motors.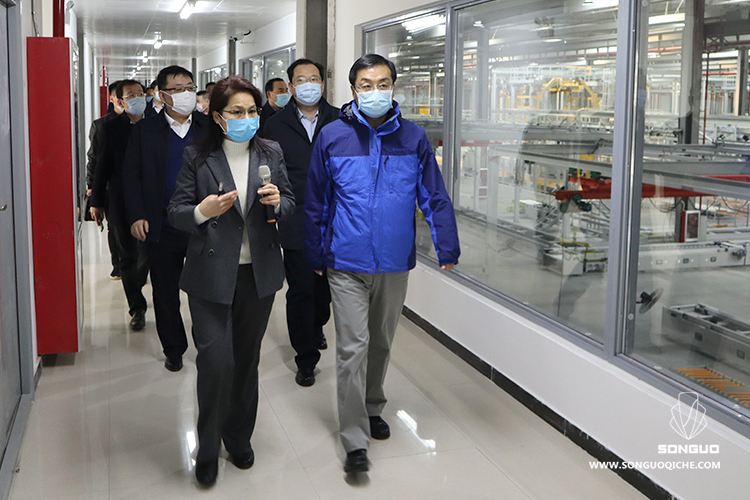 Vice Governor Liu Qiang and the delegation inspected the Songuo supporting plant area, the three main workshops of the main plant area, and the industrial complex exhibition center. Learned about the project's technological innovation, industrial advantages, market expansion, and progress of projects under construction, in-depth exchanges with company leaders, and asked in detail about corporate financial support and difficulties and problems encountered during the epidemic. Encourage enterprises to continuously increase technology research and innovation, extend the industrial chain, and seize market share.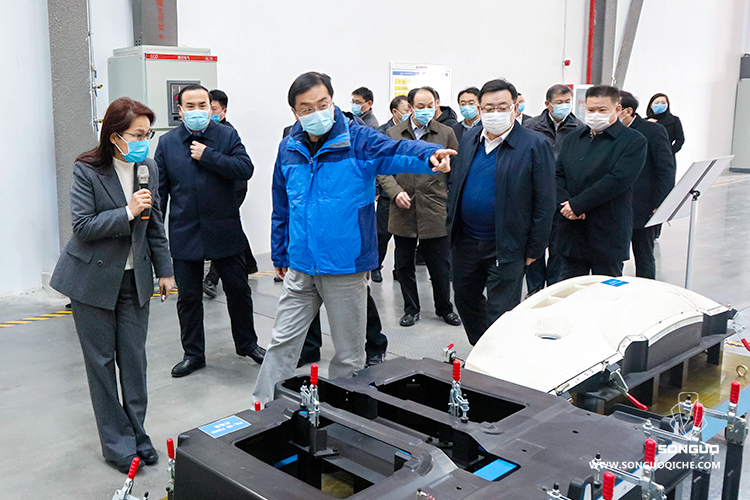 The Songuo team has a large number of foreign employees. According to the requirements of the Municipal Party Committee and Municipal Government's prevention and control work, the company established an epidemic prevention and control team to gradually resume work and production in batches. With the gradual elimination of the epidemic, infrastructure construction has begun, the supply chain has gradually returned to normal, and corporate production is also being restored in an orderly manner.

Wang Jianguo, Li Wenqiang, leaders of Yucheng, and Wang Zhiyong, leader of high-tech zone, accompanied the activities.