The Reform and Innovation Investigation Team of Provincial Party Committee Pilot Development Zone Visited Songuo Motors
In the afternoon of March 26, the Reform and Innovation Investigation Team of Provincial Party Committee's Pilot Development Zone, led by Zhang Chengjie, the full-time deputy director of the Provincial Party Committee Reform Office, accompanied by Zhang Anmin, member of the Standing Committee and Secretary-General of the Dezhou Municipal Committee, Secretary of the Yucheng Party Committee, and Deputy Secretary of the Municipal Party Committee and Mayor Teng Haiqiang, visited Songuo Motors for investigation.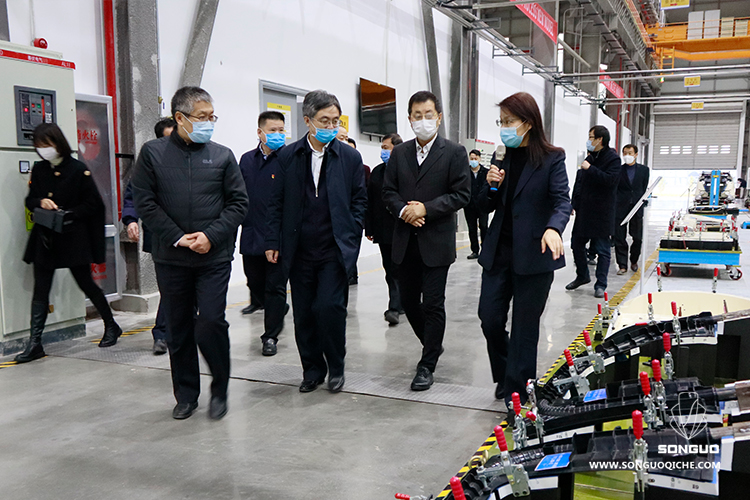 The research team inspected the new energy vehicle production workshops on the spot to learn more about the project construction progress, technical advantages and other operating conditions.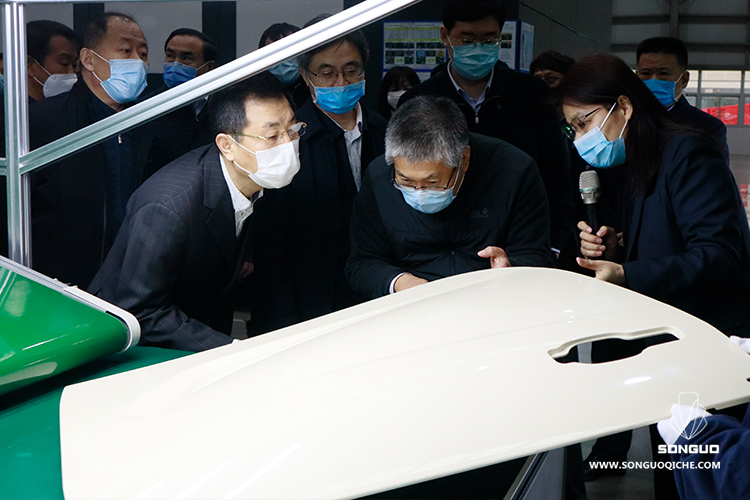 The research team agreed that, based on technological advantages, Songuo Motors continued to extend the industrial chain, and has broad prospects for development as a provincial key project. The research team hopes that the company will firmly grasp the strategic opportunities of the current development, solidly promote the construction of the project, and ensure that the project is completed on schedule and put into operation on time.

Li Wenqiang, official of Yucheng, and Wang Zhiyong, official of high-tech zone accompanied the event.