The Delegation of Provincial Development and Reform Commission Investigates Songuo Motors
On the afternoon of April 27, Yu Changrui, Deputy Director of the New and Old Kinetic Energy Conversion Coordination Office and Major Projects Construction Headquarters Office of the provincial Development and Reform Commission, accompanied by Sun Aiyun, Deputy Director of the New and Old Kinetic Energy Office of Dezhou City, investigated Songuo's EPT System ( motor, MCU and battery pack) Project with an annual capacity of 100,000 sets.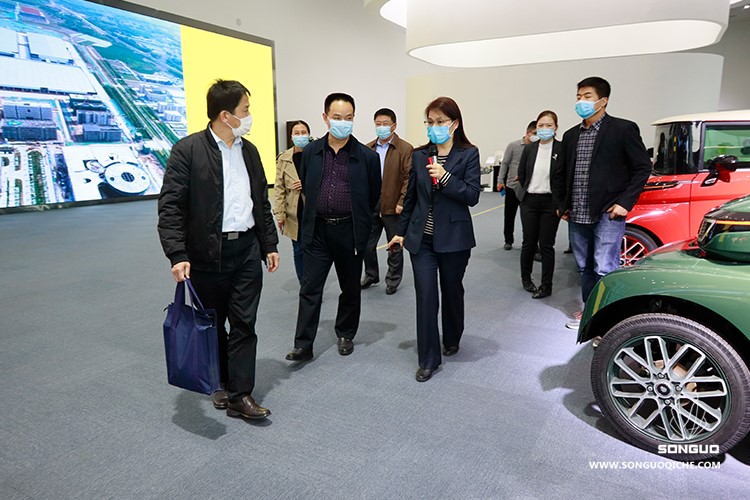 A delegation from the provincial Development and Reform Commission came to the construction site of No. 6 EPT System Workshop of Section B and the Exhibition Center of Songuo New Energy Industrial Complex to check the construction and promotion progress of the on-going EPT project. The people in charge made a work report on the latest progress of the project and mass production planning.
Songuo Motors independently researched and developed new technologies of motor, electric control and battery pack, and the products of power battery pack that jointly cooperated with Samsung SDI have been mass produced in South Korea factory; at the same time, a variety of charging and swapping modes are provided, which can realize the battery pack replacement in one minute manually; the exclusive motor control system with self-learning ability, is more intelligent.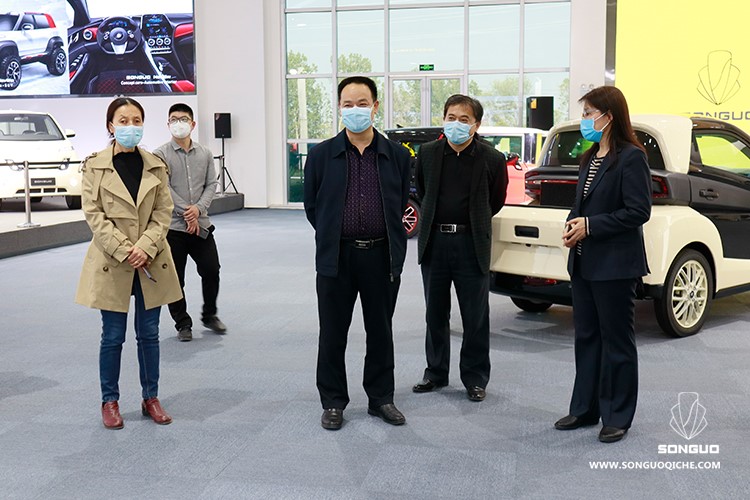 Through on-site investigation, the delegation of provincial Development and Reform Commission have a clear understanding of the progress of the EPT System of Songuo Motors, have expectations for the development of Songuo project, encourage enterprises to seize development opportunities, maintain innovation advantages, and strive for early completion and production.
Yang Xiaohui, Jia Feng, Shao Rui and other officials of Yucheng development and Reform Bureau accompanied the visit.