Signing ceremony of cooperative frame agreement between SONGUO MOTORS and HYOLIM Group was held.
On July 25th, SONGUO MOTORS and HYOLIM Group signed cooperative frame agreement on setting up CKD factory in Korea. Zhou Liang, the deputy secretary of the Party Committee of Yucheng municipal government, deputy secretary of the Party Labor Committee in High-tech Development Zone of Yucheng, standing deputy director of Management Committee, and Li Chunhou, the deputy director of Standing Committee of the People's Congress of Yucheng attended the signing ceremony.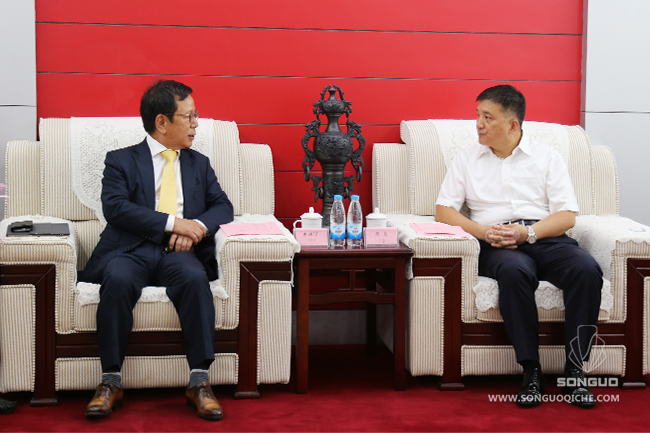 Zhou Liang gave a cordial reception to Chairman Zhang Bingyan, and vice president Tian Shengyu of HYOLIM Group. Zhou Liang said SONGUO MOTORS is the major investment project in Yucheng and has fastly promoted its construction building since its landing, which shows rapid growing momentum and strong development potential. HYOLIM Group is a professional supplier of advanced auto parts, manufacturing brake disc, knuckle pivot, clutch, etc. with high precision, high content of science and technology and potential market sale. The two sides will conduct close communication and cooperation by taking this signing activity as an opportunity to realize mutual complementation of industry chain, win-win situation of strategic target and improvement of enterprise activity, and comprehensively create a new chapter of rapid development.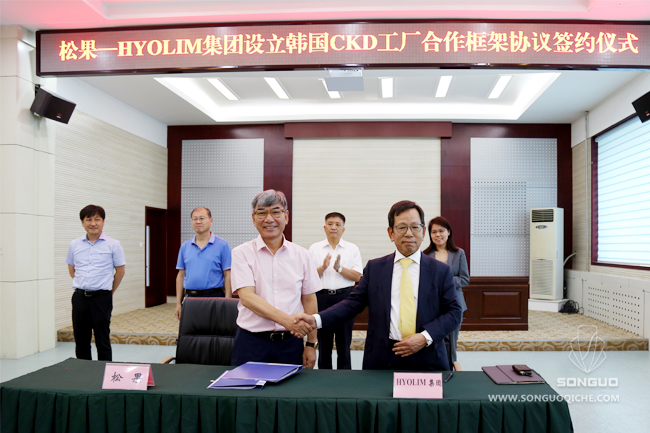 The representatives of the two companies expressed that they would actively promote and expand bilateral cooperation in various fields to realize mutual benefits and win-win situation as well as common development on the basis of first-phase communication.
Source: Yucheng TV Station

Date: Sep. 25th, 2018