On July 23rd, SONGUO MOTORS and Engine Tech Co., Ltd signed an agreement on engine project which provided new impetus to both sides. Zhao Yiding, member of standing committee and minister of organization department of Dezhou municipal government, Zhang Anmin, member of Party committee, secretary of Party labor committee and director of management committee in High-tech development zone of Dezhou, and secretary of Yucheng municipal Party Committee, and Teng Haiqiang, deputy secretary of municipal Party committee and mayor of Yucheng attended the signing ceremony.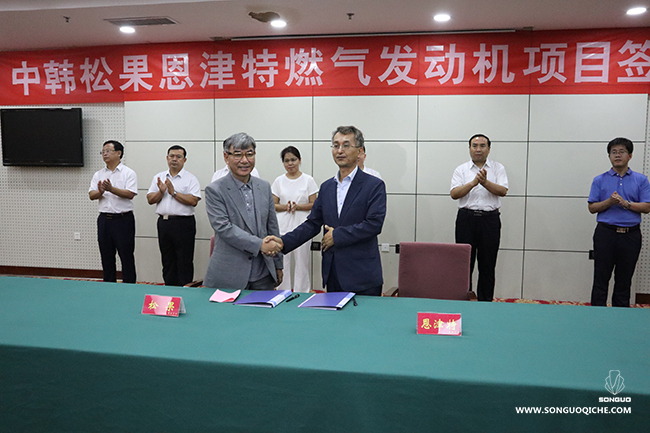 Zhao Yiding, on behalf of Dezhou municipal committee and municipal government, extended his sincere congratulations on the cooperation between SONGUO MOTORS CO., LTD and ENGINETECH CO., LTD. He pointed out Yucheng, aiming at the target of "driven by innovation to seek development and strive to build a competitive city", gives full play to the advantages in National High-tech Development Zone, introduces and implements many big and good projects conforming to national industrial policy, brings in many excellent talents and teams, and achieves good results in speeding up the replacement of old growth drivers with new ones and promoting development with high quality. He hoped that through this signing activity, the two sides can work closely with each other and play an important role in implementing the strategy driven by innovation and boosting the replacement of old growth drivers with new ones for Dezhou and Yucheng. He also hoped that Yucheng can continue to vigorously introduce good projects and talents, provide good service, create good environment, constantly expand investment and recruit talents, and promote the project implementation and construction to make greater contributions to Dezhou to speed up the building of collaborative development demonstration area.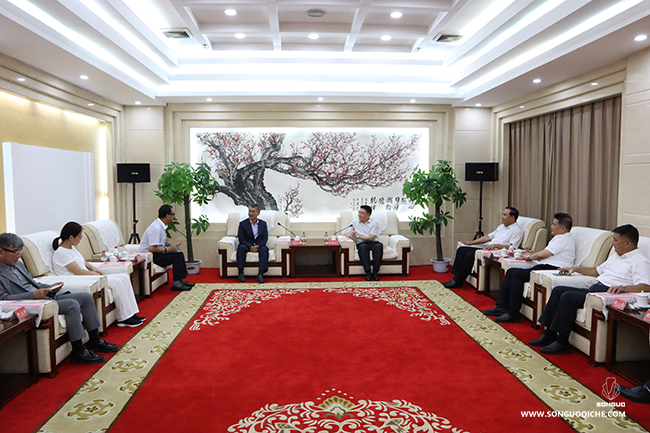 Zhang Anmin said in his speech that Yucheng has taken the opportunity of Beijing-Tianjin-Hebei Collaborative Development and Shandong comprehensive test area for new and old kinetic energy conversion, fully taken the use of National Platform in Dezhou high-tech development zone, comprehensively strengthened international cooperation, speeded up integrated development, and attracted many famous, powerful and foreign enterprises to invest project here. SONGUO MOTORS CO., LTD, as the major investment project in Yucheng, has been maintaining sound development momentum since its landing. Gas engine featured with low emission pollution and long lifespan is a key project of EV cars and has broad development prospects. He hoped the two sides can absorb complementary advantages, reach win-win situation through this signing activity, and strive to promote this project into a new highlight and growth pole for the economic and social development for Yucheng city. Yucheng municipal committee and government will always pay much attention to and vigorously support this project, provide superior service and create sound environment for the construction and development of this project.
SHIN YONGBOK, CEO of SONGUO MOTORS CO., LTD and Yi Yonggyun, CEO of ENGINETECH CO., LTD signed the cooperation contract witnessed by government leaders and foreign guests.
Zhou Liang, deputy secretary of municipal Party committee, deputy secretary of Party labor committee in high-tech development zone and standing deputy director of management committee hosted the signing ceremony, attended by government leaders Zhang Jianjun, Li Wenqiang and Sun Dengjing.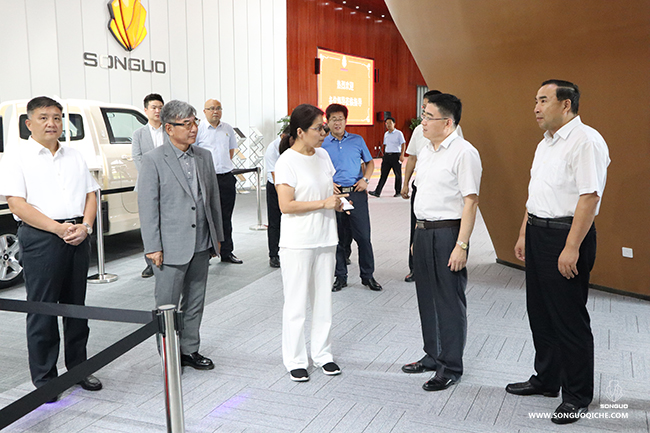 Before the signing ceremony, Zhao Yiding and other government leaders as well as foreign guests paid a visit to SONGUO show room, knew more about the performance and technical information of various motor type of SONGUO EV cars, made an inspection on the construction site of SONGUO project and other supporting projects such as new materials pipeline etc. and had an exchange session to further communicate with each other.