On the morning of July 10th, the opening form of SONGUO new models was held in SONGUO show room, attended by Zhan Anmin, Zhou Liang, Li Wenqiang, and Li Chunhou of Yucheng municipal government leaders.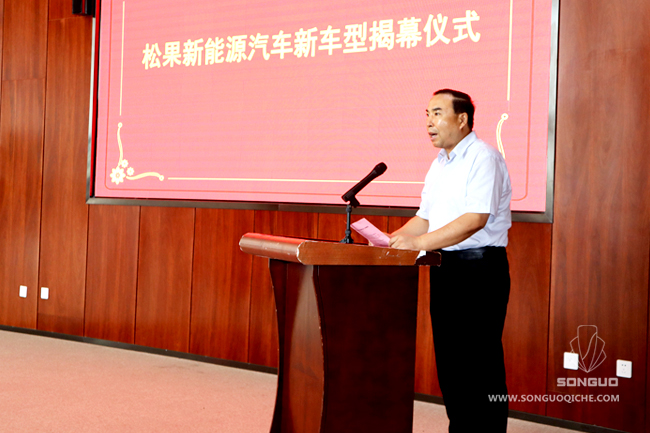 Zhang Anmin, member of Party committee, secretary of Party labor committee and director of management committee in high-tech development zone of Dezhou, and secretary of Yucheng municipal Party committee, made a speech and said electrical vehicle industry, as national key cultivated and developing strategic emerging industry, represents the direction of global auto industry in the future and has broad prospects. SONGUO motors is the major investment project of Yucheng and has been maintaining sound development momentum since its landing. The opening ceremony of new model car represented another staged victory in the auto manufacturing and R&D field, which would play an important role in promoting the kinetic energy conversion and economic social development of Yucheng. Next step our city would further strengthen service, enhance working efficiency, optimize investment environment, meet companies' demand, rapidly handle formalities and build supporting facilities and provide solid backup for the project development.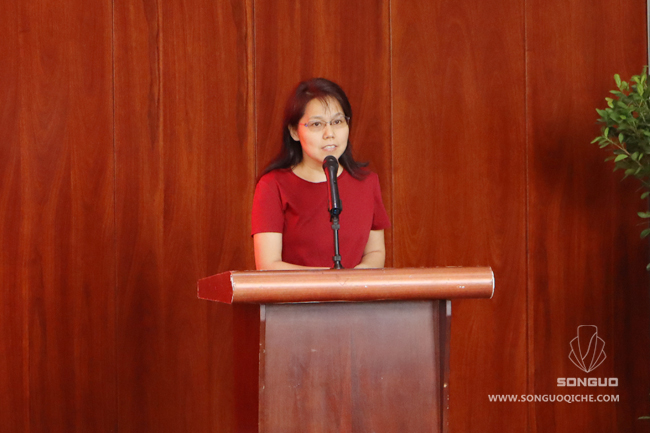 Zhou Liang, deputy secretary of the Party committee of Yucheng municipal government, deputy secretary of the Party labor committee in high-tech development zone, standing deputy director of management committee, took charge of the opening ceremony.

Zhou Haiyan, chairman of SONGUO MOTORS CO., LTD introduced the basic information of SONGUO and new model cars, and invited all people present to watch the VR video(Virtual Reality) of new model cars.Later on, Zhang Anmin and Zhou Liang unveiled the new model cars.




SONGUO new model cars are driven by electricity, and now has passed CONFORMITE EUROPEENNE (CE).

Reporter: Peng Xiao

Editor: Ji Dezang

Original text link: Yucheng|Opening ceremony of SONGUO new model cars