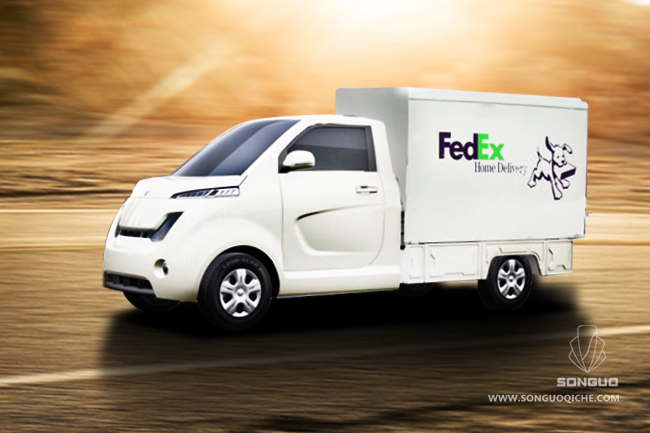 There are renderings of EV cars newly researched and developed on the wall of Mr. SHIN YONGBOK's office, CEO of SONGUO MOTORS CO., LTD. Mr. SHIN said electrical cargo car with capacity of one ton will be put into production at the end of this year and electrical SUV will be put into production in the second half of next year. Our products also included special purpose vehicle and buses.
SONGUO is the first auto enterprise manufacturing electrical vehicles with for-ward R&D technology. SHIN YONGBOK said SONGUO R&D team came from Benz Germany, Ford America, Kia Korea and so on, and the battery system was once adopted by Tesla; the interior part was made of newly composite material featured by low cost and friendly environmental manufactured by SONGUO itself. SONGUO test car has passed CE(European Conformity). We would held auto show in Yucheng and invited distributors from America, British, Italy, Middle East and Africa to discuss about business cooperation. Mr. SHIN YONGBOK is from Korea and also a member of R&D team.
SONGUO motors is the core project in New Energy Equipment Industrial Complex, covering a total area of 2600 mu(Chinese measuring way, 1mu≈667㎡) and with total investment of RMB 0.8 million yuan. The projects in this Industrial Complex include emerging industry like new energy, new material.
SHIN YONGBOK said the electrical cargo car would be put into production in February of 2019 and with a month capacity of 5000; after fully completion, the annual capacity of various electrical cars will reach 230,000 and the revenue will exceed CNY 20 billion.
Original text Link: SONGUO test car passed CE