SONGUO MOTORS signs a cooperation contract with ERAE Automotive Systems CO., LTD.
On the afternoon of July 8th, in the second new products debut and centralized signing ceremony of SONGUO in 2019 (Seoul) for three days, SONGUO signs a cooperation agreement with ERAE Automotive Systems CO., LTD., the world's leading vehicle parts manufacturer.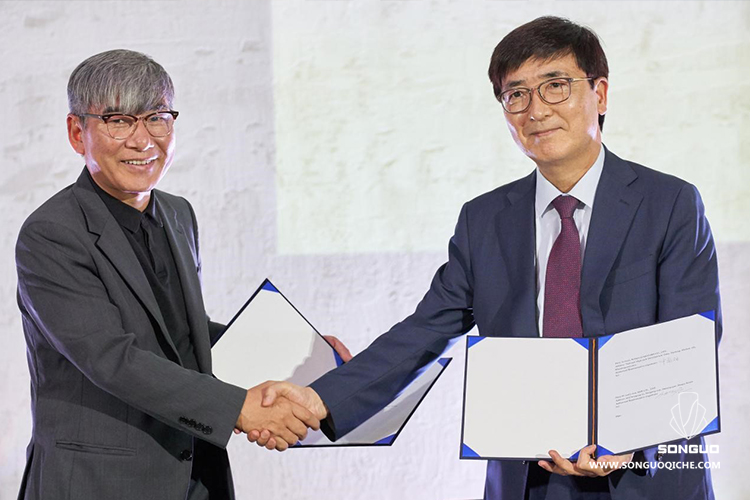 ERAE Automotive Systems CO., LTD., founded in 1984, has been producing core automotive components and modules such as air conditioning components, brake components, driving and steering components, electric components, engine-related products and electronic control components at the state of the art of research and manufacturing facilities. Its excellent technology has been acknowledged by world renowned automobile manufacturers from USA, Germany, France, Italy and India as well as Korea as it has supplied compact and lightweight automotive components with outstanding performance and durability based on unparalleled capability in management, production, and technology. ERAE Automotive has state of the art manufacturing facilities and supplies over 40 core automotive components. The annual production volume is over 2 million vehicles globally.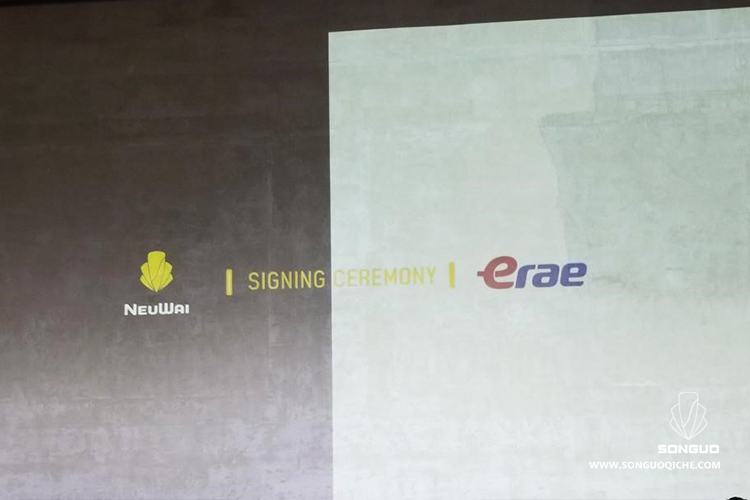 ERAE is committed to being a global leader in the automotive components industry, in line with SONGUO'S strategic philosophy of becoming the transformer of new energy vehicle industry. Both parties will cooperate closely in production of SONGUO electrical vehicles, and work together to improve the production capacity of SONGUO electrical vehicles so as to meet the market demand of orders up to nearly 800,000 vehicles worldwide.
The overturning innovations of new technologies, new materials and modular manufacturing process, also provide new directions to the development of ERAE in future. Both parties will further promote the cooperation in technology R&D and products to reach a win-win result. After the signing ceremony, both parties participate the new products debut of electrical tricycle and compact car and test drive.