On the afternoon of July 10th, in the Seoul Intercontinental Hotel, SONGUO signs cooperation agreement with Privas, the provincial capital of Ardeche of France.
According to the visits and negotiations by both parties, SONGUO will set up SKD plants in Privas and build European demonstration zone of "Electrical Privas". Privas Municipal Hall will offer preferential conditions and support to SONGUO as a way to achieve the end.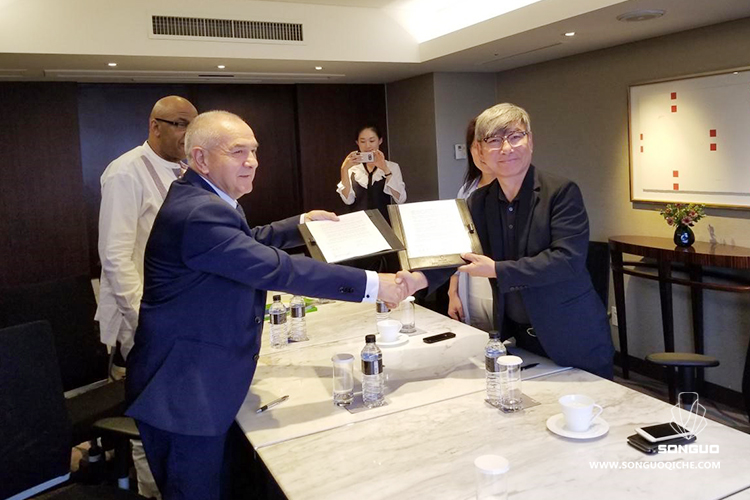 Mr. Michel·Valla the Mayor said, "This is a good beginning. We've already start the cooperation towards future. I hope we can achieve success under a beneficial conditions, particularly among our customers who are satisfied. Today, we are witnessing the great historical moment drawing near."
Privas boasts supreme environment and convenient location where is only one and a half hours far from Lyon the largest industrial city of France and two hours from Marseille. From 2016, bilateral logistics becomes more convenient with the implementation of the Belt and Road Initiative and the opening of Wuhan-Lyon international train.
The signing of the agreement marks the establishment of relationship between beautiful France and innovative new generation automotive platform of SONGUO. It is hoped that the cooperation features romance and preciseness of France and vogue and stability of SONGUO, achieving win-win result.