On the afternoon of November 28, Mr. RACHID CHRIF ALAOUI, president of Morocco's MESKI Group and Mr. LARBI TAGNAOUTI, CEO of IJ TRADING, came to China from Morocco to visit SONGUO Motors.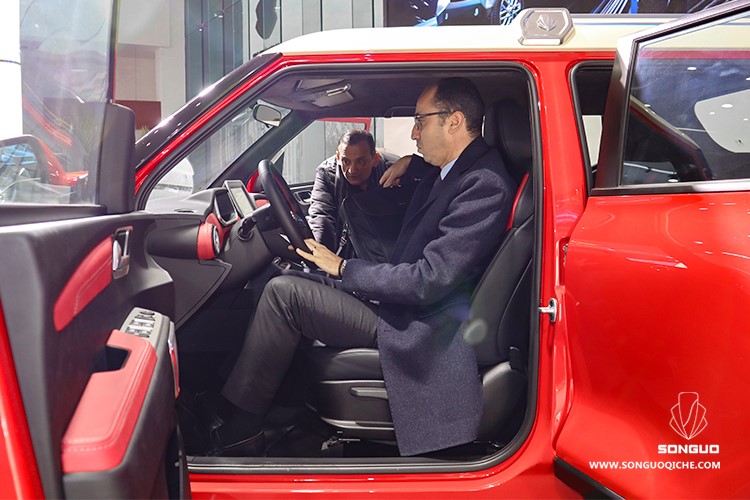 The Kingdom of Morocco is an Arab country in northwestern Africa. It borders Algeria in the east and southeast, close to Western Sahara in the south, the Atlantic Ocean in the west, and Spain and Portugal across the north in the north. The nearest part to Europe is only 50 kilometers.
MESKI Group is Morocco's largest steel manufacturing and trading group. The business covers a wide range of industries including industry, trade, automobile sales, real estate and services. In recent years, the Group's annual revenue has maintained a growth of 40%, and its annual profit has increased by nearly 80%.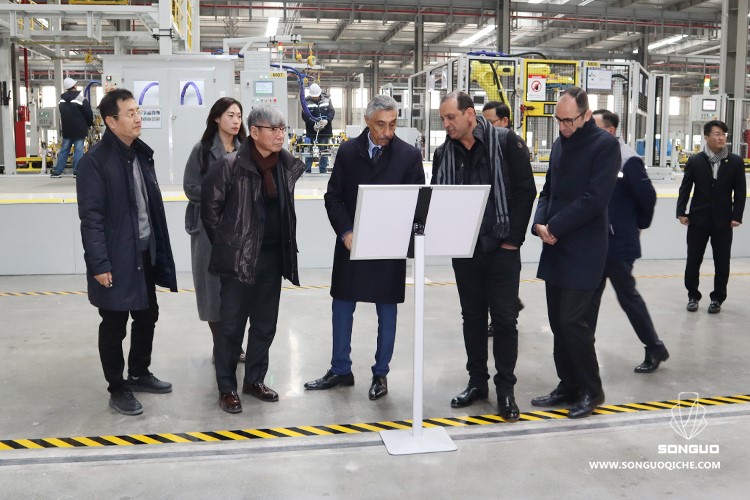 In the Songuo Industrial Complex, Mr. RACHID and the delegation visited the three major workshops and the exhibition hall, G-Songuo Composites, and the main plant area of the first phase of Songuo. Tim Shin, CEO of Songuo Motors Co., Ltd, and Zheng Chunyuan, vice president, etc. received foreign guests and introduced the current progress of construction, equipment installation, production & operation, and enterprise R&D of the Songuo Industrial Complex in detail. The two sides held friendly negotiations and exchanged views on SKD factories and market development and cooperation.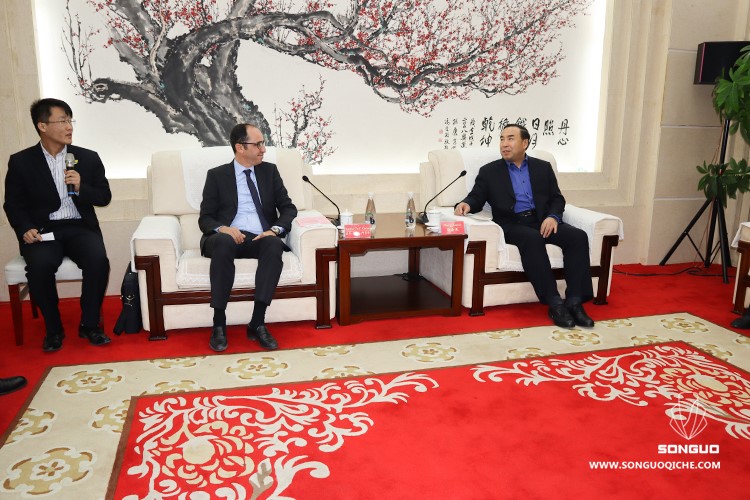 After the on-site visit, Zhang Anmin, member of the Standing Committee, Secretary-General of the CPC Dezhou Municipal Committee, and secretary of the Yucheng Municipal Committee, and Teng Haiqiang, deputy secretary of the municipal Party committee and mayor, met with Moroccan guests at the Yucheng Hotel. Secretary Zhang Anmin briefly introduced the economic development of Yucheng, as well as the municipal government's high attention and strong support for the Songuo project. It is hoped that the cooperation between MESKI Group and SONGUO will be further deepened to jointly promote the rapid development of the new energy vehicle industry.
Mr. RACHID CHRIF ALAOUI expressed his gratitude for the warm hospitality of Yucheng Municipal Committee and Songuo Motors. He said that although he came to China for the first time, based on the frequent economic and trade exchanges between MESKI Group and Chinese partners, he and Yucheng were like old friends. He is honored to be a member of the SONGUO family and looks forward to cooperating with SONGUO. This will be a new growth point for the MESKI Group in the future. He repeatedly invited the secretary, mayor and Songuo partners to visit Morocco.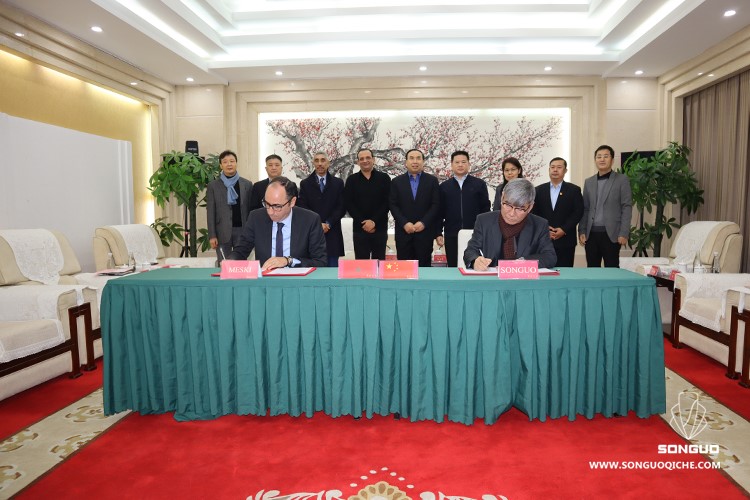 After the meeting, MESKI Group signed a cooperation agreement with Songuo Motors. The two sides will conduct in-depth consultations and determine the details of cooperation at the Korea Songuo Research Institute in Seoul.
On behalf of the municipal party committee and municipal government, Zhang Anmin presented the city's symbolic Dayu statue to the guests.