On the afternoon of December 4, Mr. George Bethel, a Malaysian businessman, came to the Dezhou High-tech Zone to have a friendly visit to the cooperation of the Songuo New Energy Vehicle Project.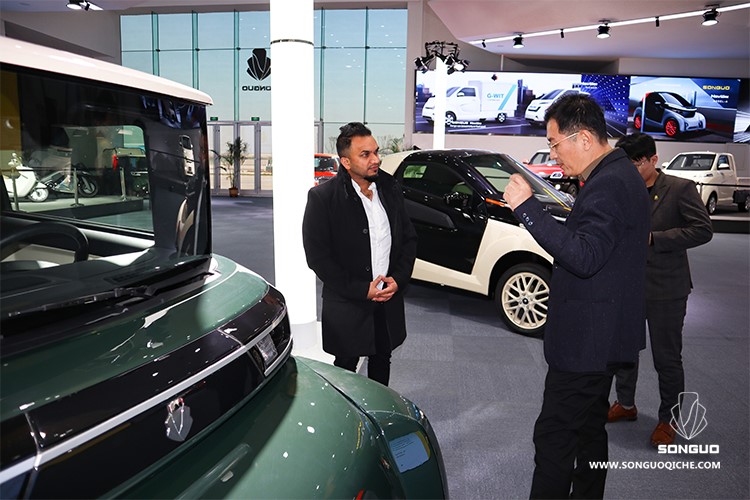 Malaysia, is located in Southeast Asia. It is composed of Malaya in the south of the Malay Peninsula and Sarawak and Sabah in the north of Kalimantan. It is bordered by Thailand in the north, Singapore by the Johor Strait in the south, and South China Sea by the east, and bordering the Malacca Strait in the west, is an important node country for "the Belt and Road" Initiative.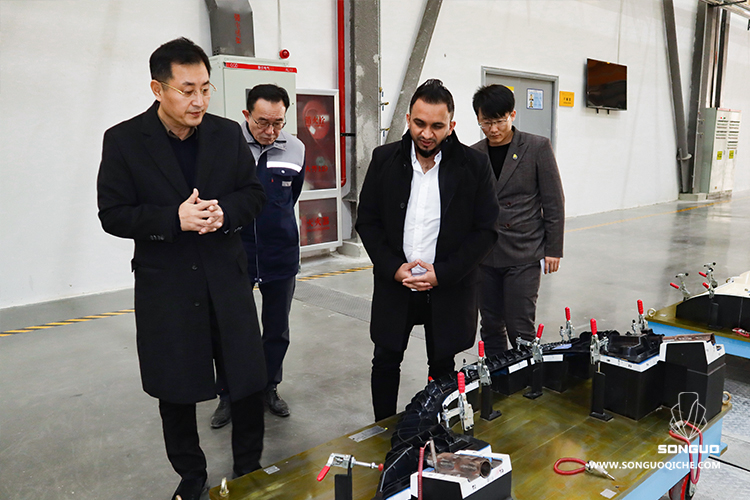 Mr. George Bethel went to the workshops of the main factory to learn more about the production schedule of the Songuo vehicles, the progress of the construction and the product market.
At the Songuo Industrial Complex Exhibition Center, Zheng Chunyuan, vice president of Songuo Motors, and Mr. George Bethel had a cordial and friendly discussion.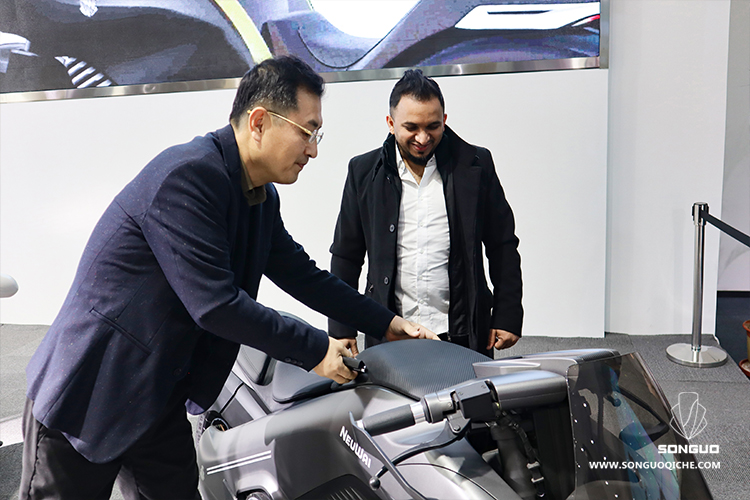 Through the on-site visit, Mr. George Bethel said that the technical advantages of Songuo Motors are outstanding and the market prospects are worth looking forward to. He hopes that the two sides can further deepen the cooperation and jointly accelerate the promotion and distribution of Songuo New Energy Vehicles in the Malaysian Peninsula and Southeast Asia.