On December 6, Mr. Vu Tien Duong, the general director of PetroVietnam(PETROSETCO), and the delegation visited and inspected SONGUO in the high-tech zone of Dezhou after a two-day visit to Songuo Korea, accompanied by SK Lee, the global market leader of Songuo.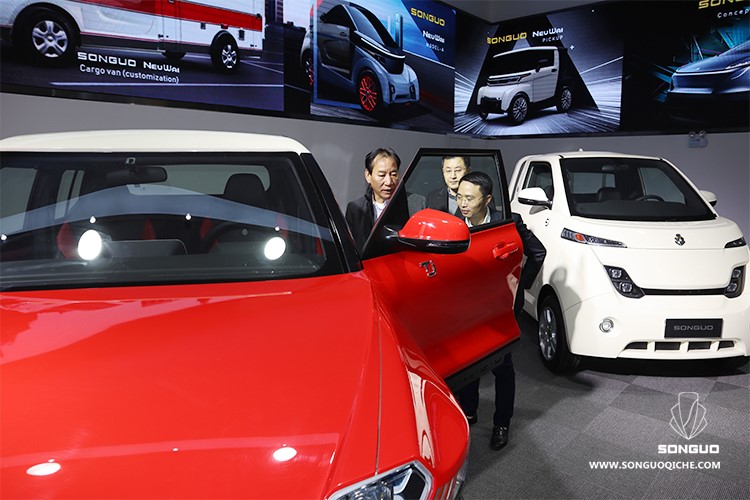 Vietnam, the full name of the Socialist Republic of Vietnam, is a socialist country in Asia. It is located in the eastern part of the Indochina Peninsula in Southeast Asia, and borders China's Guangxi and Yunnan in the north. It covers an area of 330,000 square kilometers and is close to the South China Sea. It is a multi-ethnic country with the Jing ethnic group as its main body. As an important neighbor of China, it is an important part of the "Maritime Silk Road". In 2018, Vietnam's GDP growth rate reached 7.08%, a new high level for the past 11 years. It is also one of the most successful countries in attracting foreign direct investment in Asia. It has continued to grow for six consecutive years.
PetroVietnam is a state-owned enterprise, with revenue accounting for 24% of the country's GDP, and is the largest company that plays a decisive role in Vietnam.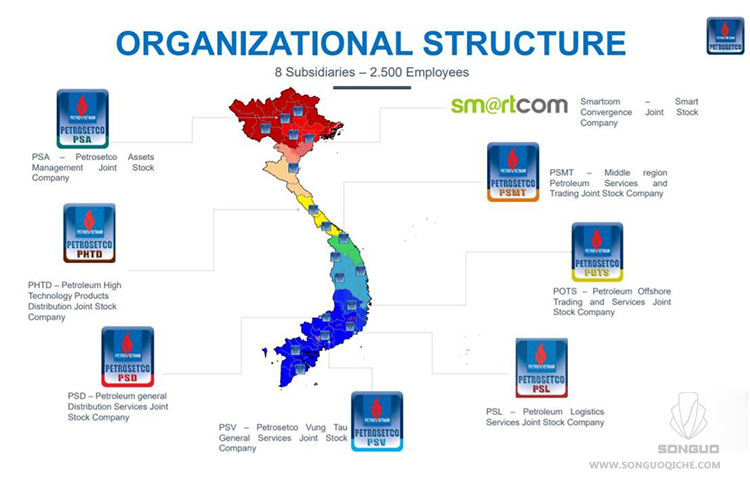 General Director Vu Tien Duong and the delegation visited the Songuo factory area and exhibition hall. Tim Shin, CEO of Songuo Motors, and Zheng Chunyuan, Vice President received foreign guests. The two sides exchanged views on future cooperation in various aspects based on deep mutual understanding in the previous period.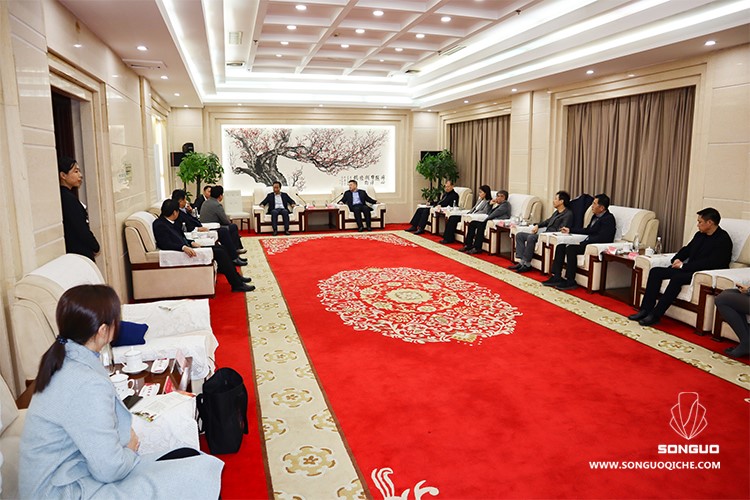 After the on-site visit, Teng Haiqiang, deputy secretary of the Yucheng Municipal Committee and mayor, and Li Chunhou, deputy director of the Municipal People's Congress, cordially met Vietnam guests at the Yucheng Hotel. Mayor Teng introduced the social and economic development of Yucheng and extended a warm welcome to Vietnam guests for the first time. He hoped that the cooperation between PetroVietnam and Songuo would be deepened.
On behalf of PetroVietnam, Vu Tien Duong, the general director, first thanked the Yucheng Municipal Committee and Songuo for the warm hospitality. He said that the speed of development of Songuo was breathtaking, and he expressed admiration for Yucheng's ability to promote industrial development. PetroVietnam is honored to be a partner of Songuo. He and the Chairman are very much looking forward to the cooperation between the two parties, and cordially invite the Mayor and Songuo partners to visit Vietnam.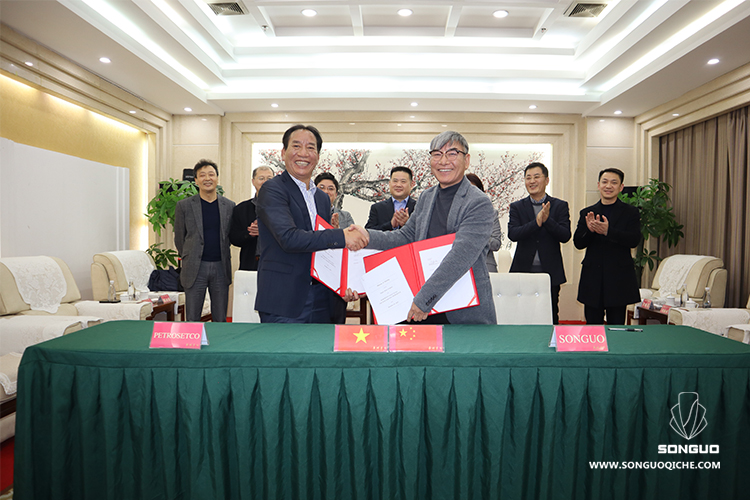 After the meeting, PetroVietnam signed a cooperation agreement with Songuo Motors.
Li Chunhou, leader of Yucheng and Wang Zhiyong, leader of high-tech zone attended the signing ceremony.