On the afternoon of January 17, Mr. Song In Hwan from Samsung SDI of Korea and Mr. Lee Min Ho from DAWON visited the Songuo Motors again for the cooperation.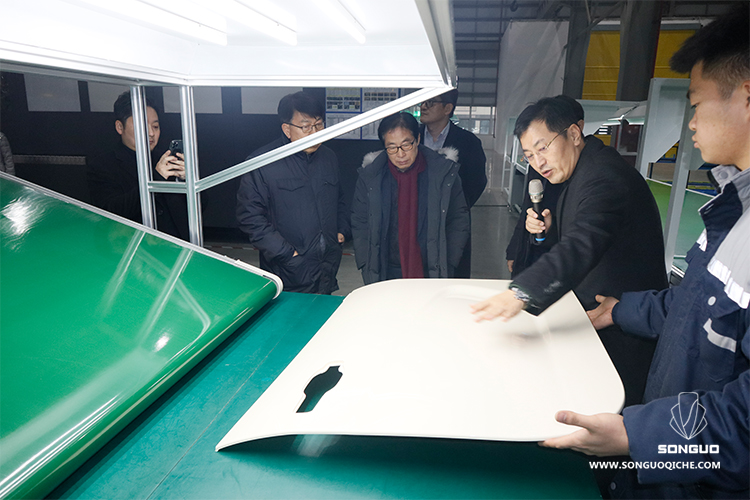 On July 8, 2019, during the three-day activity of Songuo 2019 (Seoul) second new product release and centralized signing, Songuo signed a cooperation agreement with Samsung SDI and jointly released the Songuo power exchange system and its intelligent control system (BSS). The two parties have decided to reach a cooperation on the development and production of power battery packs. Battery packs produced by Songuo will be labeled with LOGO of Songuo and Samsung.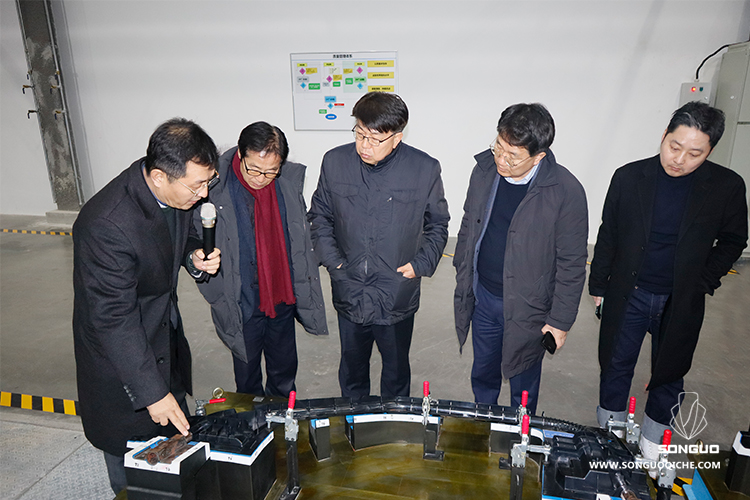 At the Songuo Industrial Complex Exhibition Center, Zheng Chunyuan, the vice president of Songuo Motors, warmly welcomed Korean partners and introduced the recent construction of the project and the trial production of the production line, and had a cordial discussion on the progress of cooperation between the two parties.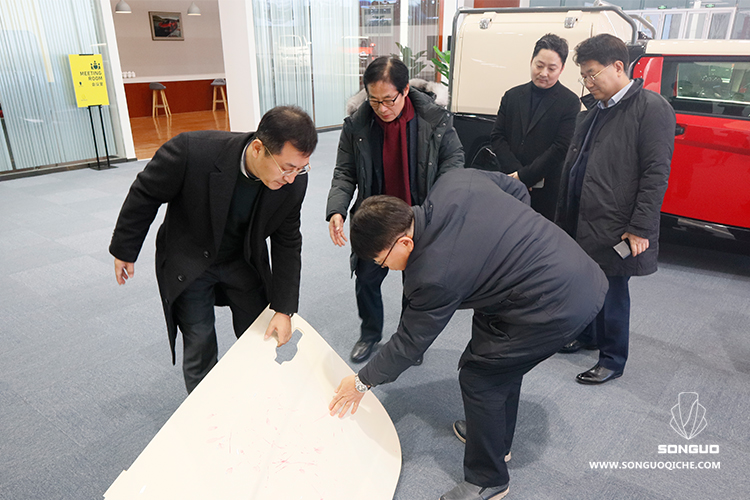 With the guide of Vice President Zheng Chunyuan, guests from Samsung SDI and DAWON came to the main factory area of the industrial complex and visited the injection molding workshop, body workshop and assembly workshop to learn more about the project's production and the production of the first batch of trial cars.
As a global technology leader in the field of power batteries, and an innovative new energy vehicle company that adhere to forward R & D on core technologies and tradition overthrow on production processes, the cooperation between Samsung SDI and Songuo Motors will achieve mutual complementarity and win-win results. Strong technical strength and continuous innovation, promote the leaping development of both parties in the future automotive era, and lead the market trend.