Dezhou Municipal Party Committee Deputy Secretary Yuan Yangang visited Songuo Motors
On October 26, Yuan Yangang, Deputy Secretary of Dezhou Municipal Party Committee, accompanied by Su Lanwu, Deputy Secretary of Yucheng Municipal Party Committee and mayor, visited Songuo Motors.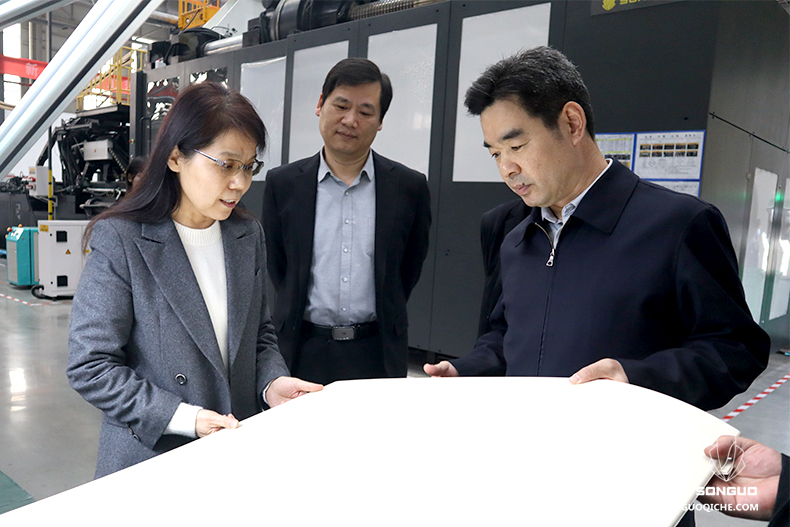 Secretary Yuan Yangang and the delegation made a on-site survey of Songuo No. 2 Workshop and Exhibition Center, and visited the first model house in the new material modular building complex. They listened to the introduction of the company's responsible person, and got a detailed understanding of the company's technological research and development, production, product certification, market, etc.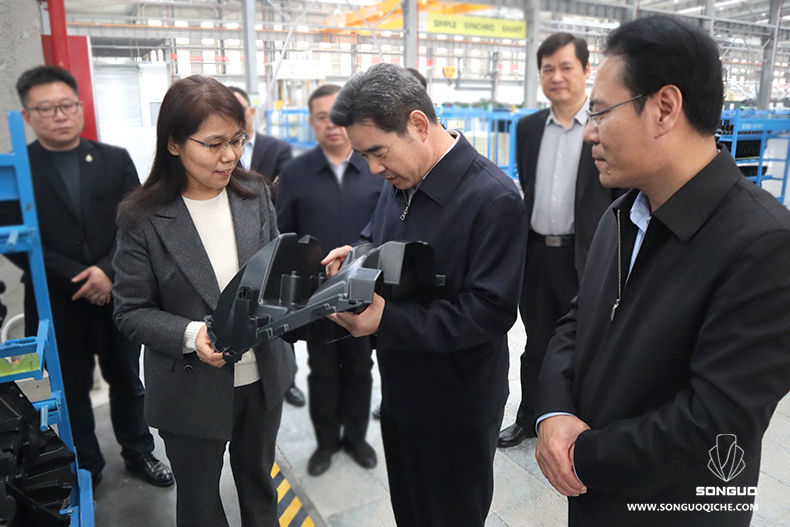 Since the beginning of Songuo project, most of the project engineering has been in the epidemic period. Over the past three years, with great support and coordination of governments at all levels, project team and collaborators, the technologies and products R&D, construction of the supply chain and workshops, as well as the global market layout, have been put into practice and in the process of stepping forward.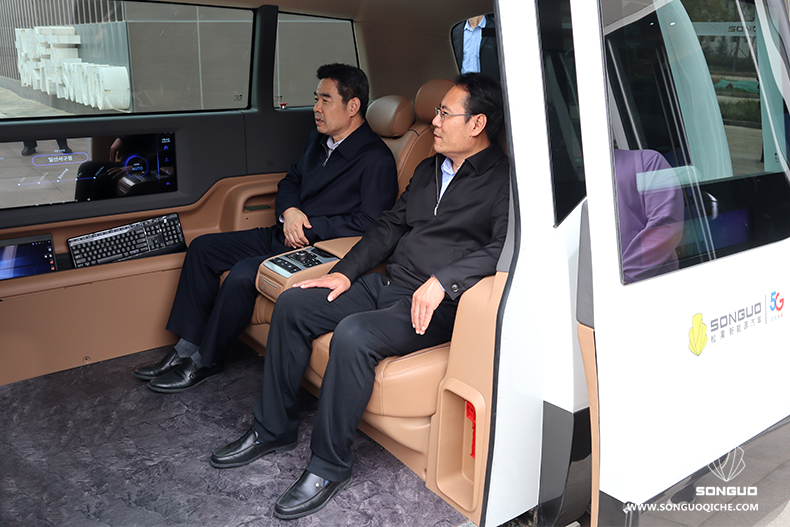 Through the on-site inspection, the secretary gave high credit for the achievements that Songuo has made by continuous innovation on technology. Furthermore, he urged the enterprise to seize the opportunity, rise to the challenge and achieve better accomplishments to make greater contributions to the regional economic development.

Li Wenqiang, Liu Huaqiong and Sun Dengjing, officials of Yucheng government, accompanied the event.